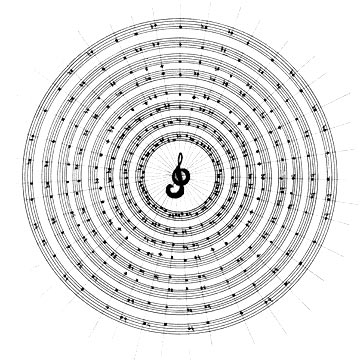 Today marks the seeding of the fiftieth and final episode of the brilliant Blogariddims series, a near-monthly "podcast" with which many readers of w&w no doubt have some passing acquaintance. Indeed, if you're omnivorous like me, you've likely downloaded every one, each time enticed by the loving, careful, idiosyncratic and refreshingly all-over-the-map episodes from some of the most interesting and engaged music bloggers on the ol' 'osphere (if I don't say so myself).
Nuff nuff props to Droid for imagineering the whole thing and running a pretty tight ship all the while. It was a pleasure to be involved, and I'm delighted to have been able to contribute to the appropriately motley final episode, which features 11 mini-mixes from former contributors to the series.
As with my previous contribution, Another Crunk Genealogy (#11), I couldn't resist teasing a particular musical thread throughout my mix. In this case, however, rather than letting a suggestive set of rhythmic patterns guide my track selection, here I've decided to focus on a particular melody, often — but not always — taking the form of a familiar bassline cutting across (rhythm&)blues, soul, pop, hip-hop, dancehall, jungle, and bubbling, to name a bunch. It's a surprisingly common riff, suggesting perhaps the naturalness of playing such a thing on an instrument (esp guitar/bass) rather than some (prolly) specious theory of origins. Many readers/listeners will know it best via Sly & Robbie's Bam Bam riddim, which notably supported, among other hits, the early 90s crossover classic "Murder She Wrote." Others will be transported back to Otis Redding's "Tramp" right away.
Although I wouldn't purport that this is a comprehensive genealogy of any sort, I've done my best to bring a number of the more important/influential tracks to employ this melody, throwing in a few (obscure) curveballs for good measure, and doing my best not to get too hung up on pseudo-genealogical orthodoxy. For the record, I've crammed the following 13 tracks into my 7 minutes (no numerology a gwaan, trust me); and while I tease some tracks in and out, the general sequence is as follows —
>> Lowell Fulson, "Tramp"
>> Otis Redding & Carla Thomas, "Tramp"
>> Cypress Hill, "How I Could Just Kill a Man"
>> Prince, "7"
>> Sly & Robbie, "Bam Bam Riddim"
>> Chaka Demus & Pliers, "Murder She Wrote"
>> Cutty Ranks, "A Who Seh Me Dun"
>> Cutty Ranks, "Limb By Limb" (original + jungle remix by DJ SS)
>> Janet Lee Davis, "I Will Always Love You"
>> DJ Playero, "DJ Playero Pistas #7"
>> DJ Playero, "DJ Playero Pistas #9"
>> ??, "Bubbling MSN Remix"
I don't really want to get as prolix here as I did in my notes for "Another Crunk Genealogy." Suffice to say (and I think you'll hear) that there are lots of connections ricocheting around in this mini-mega-mix. For one, Lowell Fulson's "Tramp," which I tease in and out of the mix, is the track sampled by Muggs for Cypress's "Kill a Man" — the latter track meshing/mashing incredibly well with Prince's "7" (talk about nonsense numerology), a song that — cheese aside — always seemed kind of hardcore (and hip-hop influenced) with that low, 808-y bass playing that line in particular.
To step back for a minute, it's worth noting that the version of "Tramp" recorded at/for Stax by Otis & Carla has also been widely sampled by hip-hop producers (though often for its drums rather than bassline). So between those two bluesy hits from 1967, that riff — played both on bass and by horns — was really in the air, both in the late 60s and the early 90s. It turns up in lots of other soul (not to mention rocksteady) and hip-hop tracks, and it's not that surprising that such open-eared musicians as Sly & Robbie might have nodded to it on their massive production for 1992, the Bam Bam riddim. The opening — and recurring — guitar lick on that riddim is pretty clearly (and consonantly) related to the riff from "Tramp," and though I could have stuck entirely to Bam Bam versions/voicings, I've also observed that several other reggae riddims from that time period seem to sample the riddim's guitar, including the Pitch / Fever Pitch riddim produced in 1993 by Sly and Gitsy (which supports, among other big chunes, Cutty Ranks's fierce "Limb by Limb").
Couldn't resist squeezing another genre into the mix, so I took the opportunity to work in, if briefly, a jungle remix of Cutty's "Limb" before segueing to, even more briefly (for which you should thank me), a cloyingly cheesy cover of "I Will Always Love You" by Janet Lee Davis (which Droid sent to me via email about a year ago when I was looking into connections between Bam Bam and Fever Pitch, primarily for my research into early reggaeton history).
I finish with a couple "reggaeton" / "underground" pistas — c/o Daddy Playero — both inspired by (and sampling from) the Bam Bam / Pitch material. Those riddims became major sample sources for proto-reggaeton producers in the early&mid-90s, right alongside the (now better known / more synonymous) Dem Bow. Likewise, Holland's bubbling scene has fixated on the Bam Bam as sample source. Not only are a good number of standard bubbling loops derived from the Bam Bam, but I remain totally tickled by the anonymous (to me anyhow) producer who decided to interpolate a couple measures of Bam Bam in his MSN messenger remix (which also made an appearance in my full-length Blogariddims mix). I drop in this final bit right at the end, ramping up the tempo from a steady 100+ to around 140 before crashing out with a reverbed landing on that original Fulsom guitar chord. Bam is right!
You gotta hear it in context, natch, so gwaan and grab Blogariddims 50 right now (& maybe the other 49 while you're at it). Still, for anyone who wants to hear the mini-mega-mix it on its own, here it is:
>> wayne&wax, "bam bam big!" (mini-mega-mix) [16mb / 320k]
[audio:http://wayneandwax.com/wp/audio/bam-bam-big.mp3]
Blogariddims done! Long live Blogariddims!
Here's the full list of final episode contributors, for those wanting to peruse tracklists and notes and such. Fine company, I have to say —
0- Droid Intro
1- Autonomic (6.01)
2- JEPM (eden + meme) (8:41)
3- Matt B (6:33)
4- Rambler (7:09)
5- Wayne (7:00)
6 – Droid (7:44)
7- Gutta (6:02)
8- Heatwave (6:04)
9- Hal (8.01)
10- Flack (6:15)
11– Slug/Droid outro
/fin